ROYALTY PLUMBING REVIEWS & TESTIMONIALS
We really love reading all of the Plumbing Reviews from our customers. If you have used
Royalty Plumbing's services
please leave us a review of our services either here on our website or leave plumbing reviews on our Google page by clicking the image.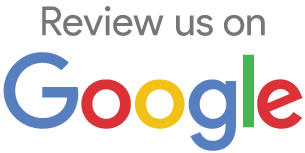 If you prefer to post your testimonial or Aurora plumbing reviews here on our website instead please simply click the create your own review button below. Whichever you choose, we are just happy to have you review our services, and thank you so much for being a customer of Royalty Plumbing in Aurora CO.
Royalty Plumbing
Average rating:
13 reviews
Aug 6, 2020
good work
Type of Job:
shower head install
City of Service:
Centennial
Leon installed shower head, quick clean. He called to let me know he was going to be a little late, which I really appreciated. I am having him come back to fix a leak.
Jan 4, 2020
Good plumber
Fixed my leak. Dependable plumber that I would call again.
Dec 14, 2019
Great, honest work!
Type of Job:
Repair gas leak
I was really under the gun and needed a gas leak fixed in a house I had listed to sell. Leon came over the same day, repaired the leak, ignited the furnace and charged a very reasonable price! I will call Royalty Plumbing and Leon for all my plumbing work from now on!
Dec 1, 2019
I was very pleased
Type of Job:
Toilet Replacement
City of Service:
Centennial
This was the first time I contacted Leon and I was very pleased. My toilet was leaking and I was having company! He came right as scheduled, gave me some good advice, and it was a job well done. I've already asked him to look at some items for future work!
Aug 28, 2019
Excellent Job!
Type of Job:
Installed new faucets and fixed 2 toilets
City of Service:
Centennial
Leon was very professional, responsive and sharp.
He gave me a reasonable pricing, he was on time and the most important quality for me is that he was very honest.
He did a great job installing 2 new faucets and fixing 2 toilets.
He cleaned up everything when he was done. I will call him again next time I need a good plumber.
Aug 8, 2019
new sink fixture
Type of Job:
new sink fixture
I use Royalty Plumbing for all my needs. Today, I wanted to upgrade my kitchen sink and install a new sink fixture. As typical, he was great. Explained things, ask for my feedback, and went to work. Clean, quiet and efficient. Ensure everything was working properly and showed me all the changes. He did a great job.
Aug 6, 2019
Excellent Service
Type of Job:
Replace injector pump
Leon was EXCELLENT! He was pleasant, polite, and very informative. He showed up on time and got the job done quickly. I will definitely use him again and have given his contact info to friends who need a plumber.
May 1, 2019
Excellent job!
Type of Job:
Replace hot water heater
Leon replaced my hot water heater. He did an excellent job. He did the work when I needed it done, was very professional, very friendly and the hot water heater works great. I would not hesitate to call Leon again for future plumbing jobs. Many Thanks!
Jan 25, 2019
Great Job
Type of Job:
Shower part replacement & faucet repair
Leon was right on time. He found the problems immediately and fixed them. He explained what he was doing and was very responsive to my questions. I would definitely recommend Royalty Plumbing.
Oct 12, 2016
Leon did a good job
Type of Job:
Plumbing Repair
Leon did a good job with some plumbing repairs at my house. I recommend him & Royalty plumbing.
© 2016-2020 RoyaltyPlumbing.com
– All rights reserved. –
Information on this website may not be re-used without prior written consent from Royalty Plumbing.
Monday-Friday: 8am to 7pm
Saturday & Sunday: Emergencies
Colorado Licensed, Bonded, Insured
Master Plumber License # 180274