GAS PRESSURE TEST SERVICES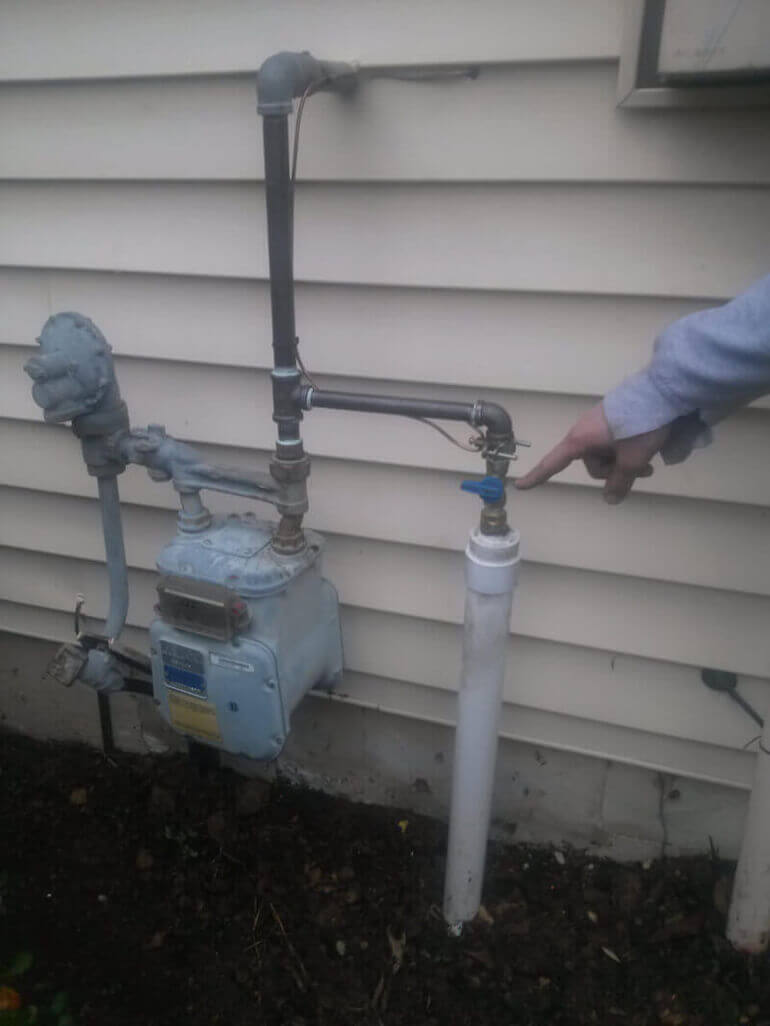 There are several reasons you may need to call on a trained professional like Royalty Plumbing to come to your home and perform a gas pressure test. For example, you are just purchasing or moving into a home where the gas has been turned off for an extended period of time, in which case the power company will require gas pressure testing to be done.
Also, if you are adding or installing new appliances that will run off of your gas line you will want to make sure the gas line pressure can handle the load. Most often it will be due to a suspected gas leak.
Signs to look for that would indicate a gas leak are the unmistakable smell of rotten eggs or garlic, a hissing sound, moving dirt from the gas blowing out, bubbles in water that is not moving or dead spots in your yard of garden.
Typically a gas line pressure test is a requirement of the gas provider before turning on the flow of natural gas. In many cases the work needs to be done by a certified, licensed professional gasfitter before the agency will come out for the final inspection, and a permit is required by the city of Denver or your local jurisdiction.
Call on Royalty plumbing for all of your gas pressure test needs, we are a Colorado state licensed gas fitter.
© 2016-2023 RoyaltyPlumbing.com
– All rights reserved. –
Information on this website may not be re-used without prior written consent from Royalty Plumbing.
Monday-Friday: 8am to 7pm
Saturday & Sunday: Emergencies
Colorado Licensed, Bonded, Insured
Master Plumber License # 180274