WATER HEATER INSTALLATION, REPLACEMENT, OR REPAIR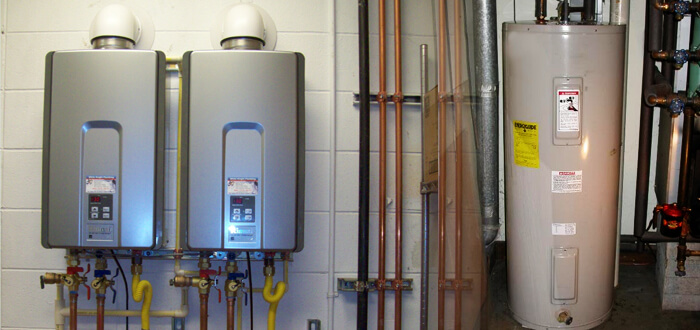 If your water heater has stopped working, is
not working properly
, or your
water is ice cold
call us at Royalty plumbing right away. We will be able to determine if it needs a simple repair or if it is time for a replacement with a new water heater installation.
We will ask you all the right questions, like how many people live in your home, the ages of the people, how often do you do laundry or run your dishwasher etc. We then provide you with the best advice your need to get you up and running with the most suitable water heater for you and your hot water needs.
Asking the right questions is a very important part of helping you to understand which type of water heater best suits your needs. It is not just about the size of the unit, whether it is the tankless version or the conventional tank, that is affected by the different factors but the efficiency offered by the electric, gas or hybrid type of water heater.
The experienced and knowledgeable professional water heater experts at Royalty Plumbing are ready to provide you with the most up to date information available and assist you with any water heater repair, water heater replacement, or a new water heater installation for you today.
© 2016-2023 RoyaltyPlumbing.com
– All rights reserved. –
Information on this website may not be re-used without prior written consent from Royalty Plumbing.
Monday-Friday: 8am to 7pm
Saturday & Sunday: Emergencies
Colorado Licensed, Bonded, Insured
Master Plumber License # 180274