Royalty Plumbing Blog
Plumbing Articles from Aurora, CO
7 Questions You Should Always Ask Before You Hire a Plumber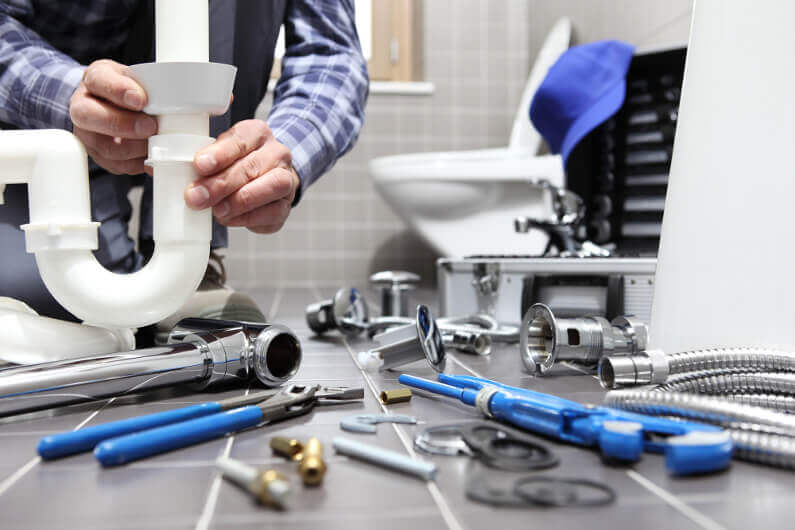 Whether you're hiring a plumber to repair something in your home or your office, it is important that you hire the correct plumbing service for the job.
Not hiring the right one can compromise the integrity of your drains, pipes, and so much more. It's better to do your due diligence on finding a good match.
But how can you, someone who has little to no plumbing experience, be able to ask the necessary questions to hire the correct plumber?
Here are several questions you can use as you try to hire a plumber, consider all of these as you conduct your search.
1. How Long Have You Been In Business?
This is a valuable question for a few different reasons. For one, it tells you everything you need to know about the level of customer satisfaction that you should expect.
If it's a business that's been around for a while, you know that you've got yourself a plumber who focuses on keeping their customers happy. The years of service speak to the level of production and service that you'll be receiving.
That said, a plumbing service that's new doesn't mean they don't know what they're doing. For all you know, that "new" business could be run by someone with 30 years of experience.
Ask this question in order to find a trusted plumbing service that you can trust for years to come.
2. How Many Years of Experience Do You Have?
You might think that this question is a bit derivative of the previous one, but it's important to ask both to find the best plumber for your needs.
For example, you could be investing in a plumbing company with decades of experience, yet have a plumber assigned to you that only has a year under their belt.
That's less than ideal, considering you're probably paying a higher price for the company's reputation.
Be sure to only do business with plumbing services with plumbers that have the experience and know-how that you need.
3. Do You Have Proper Licensing?
Simply put, if you run across a plumber who dodges this question or just flat out tells you "no", then run for the hills!
Always make sure to ask the plumber you're hiring for proof of their license. Each state has its own guidelines for what's required, so be sure to research your state's regulations and hire a plumber who's in accordance with it.
Being licensed means that they are properly trained on all of your state government's rules. Very important, and not something that you should ever overlook.
4. Are There Any References I Can Call?
don't let the corporate "guarantees" and boasting of their decades of experience be the selling point for your business. The proof will always be in the pudding, or in this case, the previous clientele.
Ask the plumbers you're considering to hire for any references that you could reach out to in regards to their service.
That might seem awkward to ask, but any legitimate plumber will be happy to brag about their satisfied customers.
Be sure to ask for a few. Ask their references about things such as the customer experience, level of service, repair quality, turnaround time for projects, etc.
5. Do You Have Experience with What I Need?
You'd rather be safe than sorry. Just like any profession, every once in a blue moon, a plumber will come across a situation they've never dealt with before.
You want to pay for the plumber who has seen and repaired the issues that you're currently undergoing in your home or office.
Doing so will ensure a quick and easy fix rather than several setbacks that the plumber made due to inexperience.
Also, ask them how those previous experiences have gone. Feel free to ask as many details as you'd like. Plumbers are notorious storytellers, so they'll be happy to include a few examples of jobs that they've done previously.
6. What's Going to Be the Total Cost?
Don't you hate it when you expect to pay a certain amount for a service, then the bill comes back significantly larger than you thought?
Even worse, the bill is more than the service previously quoted you. They hid a few details on fees and now you're stuck paying the price (literally).
To avoid that and ensure that you're both on the same page, be sure to ask them what the total cost will be after it's all said and done. Are there any additional fees you'll be charged for after the service is fulfilled?
Asking this question will possibly help you narrow down your search with the plumbers on your list. Those that are too expensive can be crossed off!
7. How Do You Expect Payment?
Just as important as asking how much the total will be for the plumbing repairs that you need is to ask how they expect you to pay it.
Are they expecting one all-encompassing purchase, or can you make a few payments towards it?
There's no right or wrong way to go about that, just make sure that you're both on the same page with how it will be paid out prior to the service being performed.
Hire a Plumber That Fills Your Needs!
Now that you've seen several important questions to ask when you want to hire a plumber, it's time to find the right fit.
Be sure to read this article on how to hire a great plumber for more information on finding the right service for your repairs.
For more inquiries, be sure to reach out via our contact us page and we'll be delighted to work with you further!
© 2016-2023 RoyaltyPlumbing.com
– All rights reserved. –
Information on this website may not be re-used without prior written consent from Royalty Plumbing.
Monday-Friday: 8am to 7pm
Saturday & Sunday: Emergencies
Colorado Licensed, Bonded, Insured
Master Plumber License # 180274