Royalty Plumbing Blog
Plumbing Articles from Aurora, CO
Why Water Heater Maintenance is Important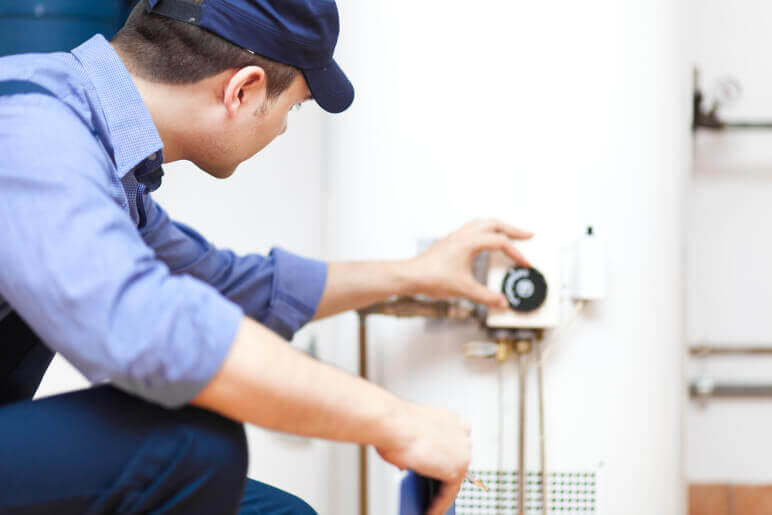 Do you imagine jumping in the shower on a cold winter morning and being welcomed by a blast of freezing water? Hot water is necessary for convenience and everyday comfort, especially during the winter months of the year. From taking hot showers to meal-preparation and household cleaning, you don't have to come in contact with cold water when you have a well-looked-after water heater.
So, what happens if your water heater is not well maintained?
It will become inefficient and fails to meet your family's demand for hot water supply. You should enlist the services of a water heater maintenance professional to ensure your water heating equipment keeps running at its best throughout.
Read on to know why water heater maintenance is essential to your home.
1. Improved Efficiency
When speaking of water heater efficiency, one of the main obstacles is calcium build up. It's a common thing to find calcium and other loose minerals build up in water heaters, and when this build up occurs, your water heater starts having a hard time heating water.
How do you know you have a build up problem? Your system makes knocking, popping noise.
That knocking sound is produced water trapped under the build-up as it tries to escape the sediment layer. If your house has an electric water heater, this build up can significantly affect its lower heating element, finally causing it to fail.
Meanwhile, if you own a gas water heater, you may have to deal with tank damage and failure as a result of 'hot spots' created by the build up. You need regular system maintenance and flushing to make sure the build-up doesn't render your system inefficient.
You need to regularly flush and drain the water heater tank to clear the sediment.
2. Improved Safety of the Water Heating System
Do you know a poorly maintained water heater is a potential safety hazard? The appliance can burst and even cause a fire incident on your property if it is not properly looked after.
What happens when you blow too much air into a balloon? It will burst, right? The same case applies to the water heater. If there is excessive pressures build up inside the water tank, it will finally spring a leak and burst. And if this pressure continues to build up, the water heater will eventually explode, becoming a part rocket, part bomb.
To prevent an explosion, your water heater is fitted with a temperature and pressure (T&P) relief valve. If this valve is faulty, then pressure can't be controlled. Check the T&P valve at least once a year to ensure you relieve your water heater tank of pressure.
Hot water can spray all over your drywall, forcing you to repair the wall. Water from a neglected water heater can leak out and soak into carpet damaging your electronics and furniture. This could also lead to the loss of other irreplaceable items stored near the system.
Over time, your water heater is likely to catch rust because it is made of steel, which is largely iron.
However, the water heater has an internal rust prevention element known as a sacrificial rod. If this rod deteriorates, then your water heater is at risk of rusting. You need to inspect the anode rod every year to ensure it isn't corroded.
3. Reliable Performance
Do you imagine getting home to standing water in the basement because your water heater is broken? This example is just a minor problem but there are other catastrophic ones that may result from a failed water heater system.
While a poorly maintained water heater can still bring a flow of hot water, it's just a matter of time before trouble begins. Water heater maintenance does not only ensure the water heater functions well but also ensures quality performance. A maintained water heater has consistent performance.
4. Lower Utility Bills
How does maintaining your water heater lead to a significant decrease in water and electricity bills? Maintenance ensures your water heater operates at optimal condition meaning the heater takes less energy heat water.
A decline in efficiency would also mean water wastage, as people will have to use different means to get their water hot.
5. Reduced Need for Costly Repairs and Replacements
Like it or not, the various components of your residential plumbing system will wear out at some point in the future. You don't have to wait until your water heater stops to function so as to call a repair guy. There is a significant chance that once your water heater stops to function, the repair will be extensive and costly. This could be easily avoided by embracing regular maintenance and small repairs.
Regular maintenance can notice corrosion, leaks, and other factors that affect the performance of your water heater. Plus, when the damage is extremely bad, you might be needed to have your whole unit replaced. This is a cost that could have been incurred much later with some routine maintenance.
6. Extended Lifespan
A water heater has an average lifespan of 10 years. Failing to maintain your heater reduces this expected lifespan. Subject your system to annual maintenance and you'll extend its lifespan up to 12 years.
Annual maintenance will help you deal with build-up and you won't have to replace your water heater every now and then.
Water Heater Maintenance Gives You Peace of Mind
Water heater maintenance will give you peace of mind knowing that you will get reliable hot water supply in times of need. However, you shouldn't maintain the water heater on your own self. This is a recipe for disaster. There is a high chance of you doing something wrong and worsening the situation.
Enlist the services of a water heater professional to have the peace of mind. Once you get to know that someone skilled and experienced maintained your water heater, you can now go about your daily life in peace.
Do you have any plumbing problem? Contact us today.
© 2016-2023 RoyaltyPlumbing.com
– All rights reserved. –
Information on this website may not be re-used without prior written consent from Royalty Plumbing.
Monday-Friday: 8am to 7pm
Saturday & Sunday: Emergencies
Colorado Licensed, Bonded, Insured
Master Plumber License # 180274