Royalty Plumbing Blog
Plumbing Articles from Aurora, CO
Planning a Bathroom Remodel? 10 Inspiring Bathroom Trends of 2019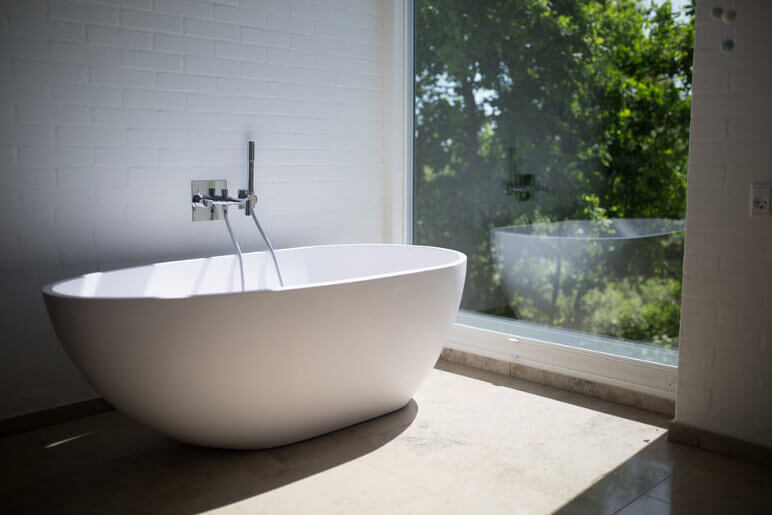 Fun fact: did you know that the average person spends 92 days in the toilet over their lifetime?
For most of you, this may not be a surprise. The bathroom is a sanctuary where you'll likely begin your mornings with. Thus, this section of your home should always be in top-notch condition. If you've been contemplating a bathroom renovation for a while now, here's an opportunity to make simple renovations that go a long way.
There are all sorts of textures, patterns, finishes, and a variety of styles you can use this year. Here's a look at some insightful bathroom trends which are worth your attention in 2019.
1. Using Marble
Want to infuse a little character into your bathroom, why not use a good piece of marble or stone on your bathroom floors, countertops, and walls? Though it may not be the most cost-effective option, this perennial trend will make your bathroom stand out and boost the value of your home.
Marble is a durable material which pairs perfectly with abundant light. You should consider bookmatching marble to get a harmonious symmetrical effect. If that's not within your budget, you can still use tile or stone to make a statement.
2. Statement Mirrors
Using statement mirrors is one bathroom trend you can easily incorporate into your renovation project. Since most bathrooms have a series of straight lines, simply hang the statement mirror in an unusual, but practical, angle. This simple statement-making design can give your bathroom a fresh look without affecting your budget.
3. Floating Vanities
Wood has been a hot trend over the years, but 2019 has put an industrial spin to this aesthetic. More and more residential owners are using wood to evoke a sense of calmness in the room. The most sought out for furniture design for this element is a freestanding wooden vanity.
If you're looking to give your bathroom a welcoming touch, this is one of the most practical ideas to consider as it comes with several drawers for ample storage space.
It's also visually appealing to paint it with mild or lightly colored tones. This way, the wood's natural nature gets highlighted, while giving your room a rustic look.
4. Tiles Patterns
Another popular way people are remodeling their bathrooms is by updating their tiles. With the rise of technology, manufacturers are creating uniquely shaped tiles that you can install by yourself.
You can look for arabesque, chevron, diamond, or hexagon patterns in eye-catching colors and textures. You can use these attractive shapes not only for the floor, but also on walls and even on ceilings to create a bold accent.
5. Neutral Palette
One popular bathroom trend making a comeback this year is the utilization of one material throughout the bathroom. When well-done, this renovation trend can totally change your bathroom into an impactful space. In this trend, you'll use one material for the floor, ceilings, and walls.
On most occasions, people use tiles, but you can choose whatever materials that inspire you, including concrete and plaster. If you don't fear to go bold, consider graphic patterns to create an unexpected visual play.
6. Using Brass and Gold Fixtures
Brass and gold are taking over toilets, sinks, and practically anything else you want in the bathroom. These lovely warm toned plumbing fixtures will add the right amount of luxury to any space. Most homeowners either go with warm accents with gold/brass toned bathroom fixtures or traditional shiny polished chrome.
Whichever way you to choose to go, this change will add that classical element to your bathroom, with the bonus of keeping fingerprints and water spots hidden. Consider complementing brass and gold with hardware, mirrors, and lighting fixtures.
7. Freestanding Tubs
Freestanding tubs are other popular designs which bring out a vintage feel. They're especially popular because they don't tamper with your bathroom's walls or space. They also allow you to get super creative with your space
8. Artistic Elements
Some simple ways you can bring this bathroom trend to life is by using an intricate sink bowl design or a statement-making tile pattern. You could also incorporate vanity cabinet pulls or beautiful copper fixtures. With colors, you can create a bold space with oversized floral wall prints or dark moody wall color.
9. Technology
Want to add a little warmth to your bathroom tiles, vinyl, wood or concrete? Underfloor heating systems and under-counter appliances will certainly be your best bet. The appliances will not only make your bathroom space more comfortable, but they also raise the value of your home.
Apart from that, bathrooms are also a good place to install smart devices that not only add simplicity, but also luxury in your home. There are a variety of smart toilets which have seat warmers, adjustable air dryers, and automatic lid openers. You could also incorporate towel warmers, waterproof TVs, as well as custom smart showers that can help conserve.
Make sure to hire a professional plumber to ensure that the installation doesn't tamper with other house systems.
10. LED Lighting
Most people with modern bath showers have switched to using LED lights. This is because they can produce a calming white glow and are more sustainable. The lights use less energy and usually last longer than traditional incandescent bulbs.
Using LED lights will lead to a brighter and fresh looking bathroom space.
Transform Your Bathroom Using These Latest Bathroom Trends
The most important thing that you must remember when incorporating these bathroom trends is to have fun and get creative.
For bathroom constructions and renovations, look no further than Royalty Plumbing. Feel free to contact us anywhere around the Aurora, Colorado area and its environs.
© 2016-2023 RoyaltyPlumbing.com
– All rights reserved. –
Information on this website may not be re-used without prior written consent from Royalty Plumbing.
Monday-Friday: 8am to 7pm
Saturday & Sunday: Emergencies
Colorado Licensed, Bonded, Insured
Master Plumber License # 180274