Royalty Plumbing Blog
Plumbing Articles from Aurora, CO
This Is What Happens During a Plumbing Inspection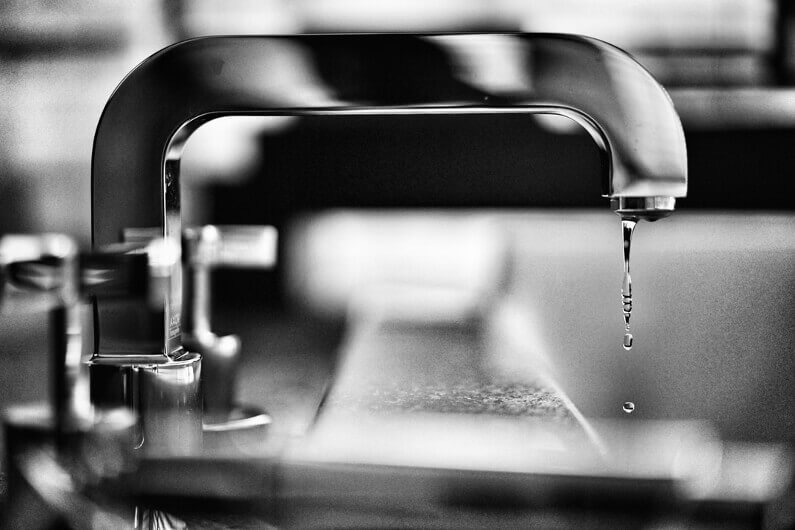 Leaky faucets and water heater issues are two of the most common plumbing problems that homeowners experience.
Are you currently experiencing a plumbing issue? Plumbing issues occasionally happen to most homeowners, and they can cause inconveniences and lots of money.
Did you know that you can prevent many plumbing issues just by getting a plumbing inspection each year?
A plumbing inspection is a detailed, thorough service that provides answers to your questions and solutions to potential problems. If you are interested in learning what a plumbing inspection involves, continue reading this guide to find out.
The Purposes of a Plumbing Inspection
People hire plumbers for many reasons, and some of these reasons are for preventative services. A plumbing inspection is a preventative service that serves three main purposes:
Overall View of Your Current Situation
A home plumbing inspection serves the purpose of informing you about your plumbing system's current situation. You can learn a lot by assessing your plumbing system, including its current health and potential issues.
Immediate Services Your System Needs
Secondly, a plumbing inspection provides answers to your immediate needs. You might not know that you have a leak in your system, but you'll know after the inspection.
Failing to fix a leak can lead to many issues, but it's difficult to know about leaks when they occur in inconspicuous areas. A plumber will tell you about any immediate concerns found during this service.
Potential Future Services You Might Need
A plumbing inspection also helps you plan for the future. Your system might not need any work today, but the plumber might discover issues that you must address in a few months or years.
Finding out about these issues now can help you plan for them. You can save money to pay for them, which enables you to avoid significant unexpected repair bills.
Getting a plumbing inspection offers benefits and is very comprehensive. Before you get one, make sure you find an excellent plumbing contractor. If you're unsure who to hire, check out these tips to choose the best one for the job.
What a Typical Inspection Involves
Plumbing inspections serve several purposes, but what does a plumber inspector look for when performing a home inspection? Plumber inspectors typically use checklists when assessing plumbing systems.
Here are some of the things they evaluate:
Plumbing Fixtures
The plumber will inspect every plumbing fixture in your home, including every sink, toilet, tub, and shower. During this, they will look for signs of aging and leaks. They will ensure that each fixture is working as it should.
Supply Lines
A plumber also examines and tests the supply lines. The supply lines transfer clean water to each fixture, and plumbers ensure that these lines have no cracks or problems.
Drain and Sewer Lines
They will also examine all the drain and sewer lines in the home. The drain lines carry wastewater to the main sewer line. The main sewer line carries all the wastewater out of the home and into the septic system.
Plumbers often use drain cameras to detect clogs and blockage in the drain and sewer pipes. If they find any signs of blockage, they will recommend cleaning the lines.
Vents
A plumber also examines the vents. Every fixture should have a vent, and the vent allows the sewer gases to escape your home.
Water Heater Functions
Water heaters tend to act up more than other plumbing fixtures, so a plumber will thoroughly assess your water heater. If the plumber finds and fixes a problem, you can avoid an outage of this essential device.
Water Pressure
Plumbing inspections also include testing your home's water pressure. Water pressure problems can occur for many reasons, but a plumber can also fix these issues. If you have low water pressure, tell your plumber before the inspection.
Sump Pump Functions
Finally, a plumber will examine your home's sump pump. They will test it and determine if it is working properly.
The Benefits of Getting an Annual Inspection
Now that you understand the purposes of a plumbing inspection and the services included, you might still have questions about the benefits they offer. Getting an annual plumbing inspection offers many benefits, including the following:
It helps you fix unknown issues that could cause serious problems in your home
It helps you plan for future repairs
Greatly reduces your risks of developing emergency problems with your plumbing system
It can reduce your total plumbing expenses by fixing small issues before they develop into significant problems
If you schedule annual plumbing inspections, you might not have to wake up to find out you have no hot water. You might never have to deal with water damage and mold in your home.
Avoiding and preventing problems is critical when you own a home, and one of the best ways to do this is through annual plumbing inspections. If you love avoiding problems and saving money, it might help to schedule these each year.
Other Types of Plumbing Inspections
You can get two different types of plumbing inspections. The first type is the kind described in this article. This type is for homeowners that want to maintain their systems and avoid future problems.
The second type is a plumbing rough-in inspection. When people build homes, they hire plumbers to complete rough-in inspections. The purpose of a rough-in inspection is to ensure that the contractor installed the system correctly.
Plumbers perform these inspections during the construction process. You must get the assessment before the contractor installs the drywall, as this allows the inspector to see all the parts of the plumbing system.
How to Schedule One Today
You rely on your plumbing system every day, which is why it's essential to maintain it. A plumbing inspection can help you maintain your system, and it can help you prevent major problems in the future.
If you want to avoid problems and inconveniences, contact us today to schedule a plumbing inspection at your home. We offer excellent services in the Aurora, Colorado area, and we can book your inspection at a convenient time for you.
© 2016-2022 RoyaltyPlumbing.com
– All rights reserved. –
Information on this website may not be re-used without prior written consent from Royalty Plumbing.
Monday-Friday: 8am to 7pm
Saturday & Sunday: Emergencies
Colorado Licensed, Bonded, Insured
Master Plumber License # 180274