Royalty Plumbing Blog
Plumbing Articles from Aurora, CO
7 Factors to Consider When Choosing a Plumbing Repair Company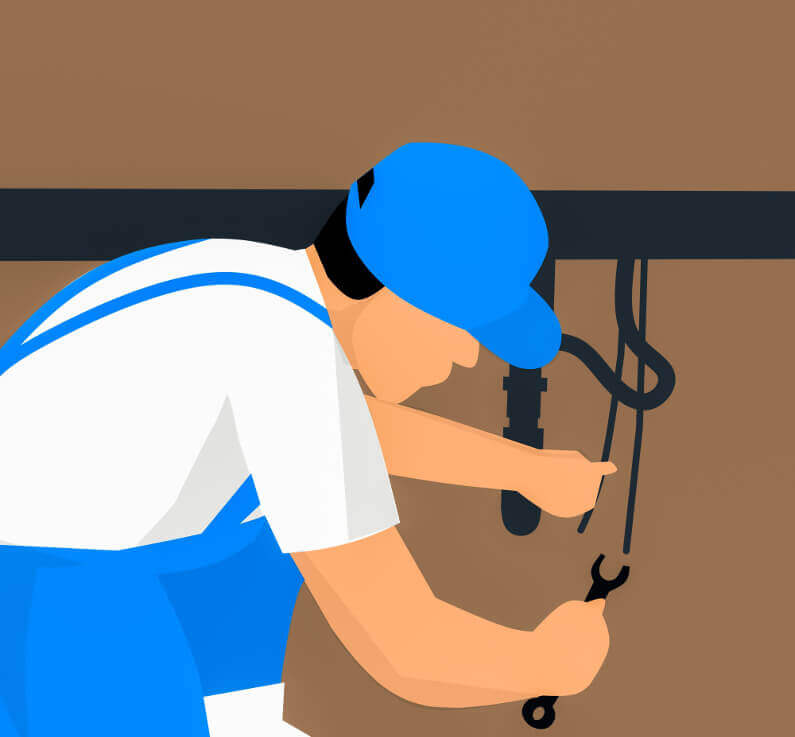 Have a leak in your bathroom or kitchen? Is your toilet running? Need a new water heater installed? Is your drain clogged? Thinking of remodeling your bathroom? It sounds like you need a plumbing repair company.
Plumbers handle different plumbing services for homeowners and commercial businesses. But before you hire the first person you find in a Google search, make sure that they're qualified.
In this post, you'll learn seven factors to consider when choosing a plumbing repair company. Let's get to it.
What Does a Plumbing Repair Company Do?
A plumbing repair company provides different plumbing services, including the maintenance and servicing of plumbing fixtures, water pipes, toilets, and other plumbing equipment.
Plumbers may also perform services on your sewer or septic tank, your air pipes, and more. Here are seven factors to consider before you hire a plumber.
1. Choose a Plumber That's Licensed and Insured
One of the most important factors in hiring a plumbing repair company is to make sure they possess a license and insurance. Each state requires plumbers to obtain a license. That's how you know the company you hire is qualified.
States require plumbers to attend training and receive certification for licensure. They're not only knowledgeable about plumbing rules and regulations. They've passed state tests necessary to prove their qualifications.
Other than a license, plumbers should possess insurance. This protects the homeowner in the case of an emergency.
You don't want to have to pay for something beyond your control out of your own pocket. Even when you carry an insurance policy, sometimes busted pipes aren't covered.
2. Hire an Experienced Plumber
To receive optimal service, a plumber should have experience dealing with your specific plumbing issue. Make sure to choose a company that's been in business for years.
Ask the plumber how they handled your specific plumbing task for previous customers. This will give you an idea of their qualifications.
Your plumber may be used to repairing drainwork and toilet issues. But that's not much help to you if you need a water heater installed.
3. Hire a Company Who Performs Employee Background Checks
You want to hire a company that hires trusted employees. You don't want someone in your home or office with a criminal record casing your property for valuable items.
When the owner of the plumbing company gets busy, they may send their employees out to do the job. Make sure the plumbing company employs experts with a clean background check.
You don't want to take a risk or your family's safety and security or put your valuable in jeopardy. Ask the company owner about their hiring standards and how they perform background checks for their plumbing staff.
4. Hire a Plumber Who Can Provide References
A good plumber should be able to provide you with several references. These are satisfied customers the company has done work for. The plumber you hire may have worked for people you know in your community. Speak to them.
If a plumbing repair company doesn't want to provide you with the contact details of references, that's a big red flag. Never agree to hire a company that cannot provide references.
5. Choose a Plumbing Company Who Is Responsive to Your Needs
Many plumbing issues are emergencies. Even when they're not, you want the plumbing professional to return your call or inquiry swiftly. A professional plumbing company will understand an expedient response is necessary.
While the plumber may not respond to your query in five minutes, three days is unacceptable. Even when they promise a good price on their website, good follow up is key.
When a plumbing repair company responds quickly, you know that they have your best interests in mind. When they act unresponsive from the beginning, you can usually figure out that's the way they do business all the time.
6. Make Sure the Company Provides an Estimate Upfront
When hiring a plumbing repair company you want to work with a business who won't overcharge you. You don't want to pay more than you expected. A way to prevent this from happening is to get an upfront estimate.
An estimate upfront is when the certified professional assess the situation at your property. The certified professional will need to take a look at your plumbing issue.
An accurate estimate cannot be given on the phone or in an email until the plumber investigates. Once the professional takes a look at the job to be done they should be able to provide an estimate on the spot.
An experienced plumber will know what the materials cost. They may even carry them in their van.
Receiving an upfront estimate will let you know if the professional is charging a fair price. And there won't be any surprises when they finish the job and they hand you the invoice.
7. Check Out Customer Reviews Online
A plumbing repair company may provide you with a list of satisfied customers. But you can check many review sites online to learn about other customer experiences, too.
You can also view customer testimonials on the plumbing companies website. But for an unbiased view, check sites like Google Reviews or Yelp.
For other review sites, just put the name of the company followed by the word, "reviews" in the search bar on Google, Yahoo, or Bing. This will turn up a good selection of review sites for you.
Mysteries Unclogged: 7 Factors for Choosing the Right Plumbing Repair Company for Your Property
Now you know seven important factors for selecting a qualified plumbing repair company for your Colorado home or business. We hope this post helped take the mystery out of hiring the right professional.
In need of a plumber in Aurora County, Colorado? Whether you're doing a kitchen or bathroom remodel or experiencing plumbing problems, we can help. Contact us today.
© 2016-2023 RoyaltyPlumbing.com
– All rights reserved. –
Information on this website may not be re-used without prior written consent from Royalty Plumbing.
Monday-Friday: 8am to 7pm
Saturday & Sunday: Emergencies
Colorado Licensed, Bonded, Insured
Master Plumber License # 180274