Royalty Plumbing Blog
Plumbing Articles from Aurora, CO
How to Remodel Your Bathroom: A Handy Step by Step Guide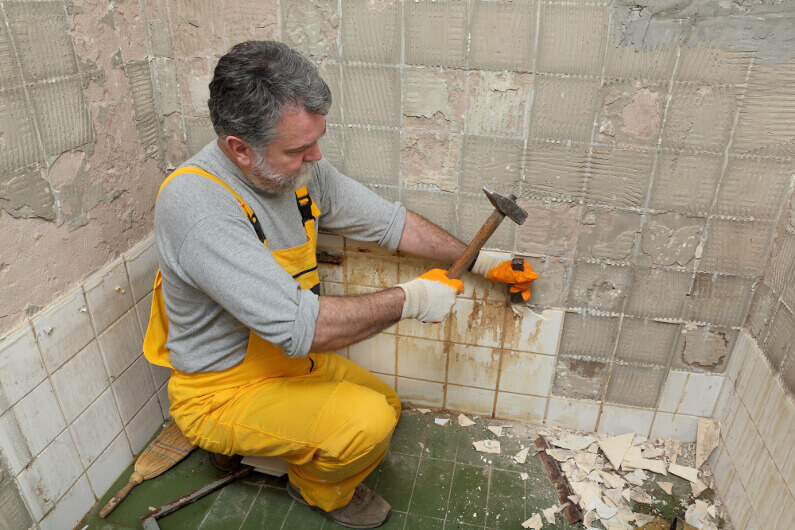 Upgrading your bathroom before selling your home could get you nearly 100% return on your investment.
That's because the bathroom is one of the most important rooms in your home. It's the place that you prepare for the day and relax before sleeping.
If your bathroom is outdated, in need of repair, or missing a key component to your comfort, then it's time to remodel.
Learn how to remodel your bathroom with the steps below.
1. Set a Budget
Your bathroom remodel expenses will change if you decide to hire a contractor rather than tackle the project yourself. However, it could save you a ton of time and effort.
If you are doing a complete redesign of the bathroom then you may need at least the help of an electrician or a plumber. Replacing fixtures, mirrors, or sinks are easier tasks that could be done yourself if you have the skills to do so.
Either way, determine how much time it will take to remodel your bathroom. This will help you determine the cost of a contractor or how much time you'll need to set aside for the project if you do it yourself.
You also need to consider the cost of materials. This includes tools needed if you DIY. Bathroom items range in cost depending on the material and brand, so make sure you're as detailed as possible during this stage.
2. Determine Your Design
Knowing how to remodel a bathroom doesn't just include your budget. The fun part is all about design.
You will need to pick a theme, from classic or modern to tropical or eclectic. Bathrooms should be a spa-like retreat that also reflects your personality.
Your design will dictate the type of tile you choose, your paint color, and even your shower makeover.
The layout of your bathroom may change to add new features like a freestanding bathtub or double sinks. You might need to knock down a wall to take some space from a closet to get the room you need.
Use an online design tool to play with layout ideas. This will help you ensure you have enough space for your design. It will also assist with making practical use of your space like avoiding ending up with a door that doesn't open all the way.
3. Start Your Demolition
Now that you have your new design in mind, it's time to get rid of the old one. The next step is demolition and preparation.
First, you need to turn off the water and the electricity in the bathroom. Unscrew the plumbing pipes from the shower, tub, and sink.
Then remove the vanity and bath to see if any water damage has occurred. Look for mold on the drywall and floors. You will need to remove the mold before starting your remodel. Be careful or consult with a professional as this comes with certain safety issues.
Next, remove fixtures like towel racks. Then start taking off the tile from the walls and the floor.
To remove the tile you will need a hammer and a scrapper. Use the scraper to break off the mortar from behind the tile then pull it off.
4. Plumbing and Wiring
One of the most important bathroom remodeling tips is to finish the plumbing and electrical work before hanging drywall and laying the new tile. This will limit the chances of making any mistakes that will require cutting or replacing the work you already completed.
You may need to reroute or add plumbing pipes, depending on your new design. Outlets and lighting areas may also need to be moved. Take this opportunity to upgrade and replace old pipes and wires.
5. Flooring and Drywalling
Wondering how to remodel bathroom walls and floors? Begin by adding drywall with cutouts for the fixtures, outlets, and plumbing pipes. Using a cement wall in the bathing area will help keep moisture and future mold issues from occurring.
You may decide to paint the walls before installing the flooring to avoid getting paint on your new tiles.
Then begin placing tiles on the shower or tub walls before moving to the floor. Use grout to fill in the tiny spaces into between tiles. Caulk the corners to prevent water leakage and holes.
6. Installing the Sink, Shower, Tub, and Toilet
It is time to bring in your main components like your sink, bath, and toilet.
If you have a free-standing shower then install the glass door or after placing the tub, install a curtain rod. Place the showerhead and faucet through the drywall.
The toilet will be attached to the plumbing and the sink's countertop to the connected pipes.
7. Installing Fixtures
Add your fixtures once you have your main items set up. Glue the vanity's mirror to the wall and use screws to install towel racks.
Lighting fixtures need to be wired into the electrical system and screwed into the ceiling or walls. Add energy-efficient LED lights to the fixtures for soft, eco-friendly lighting.
8. Add Design Accessories
Complete your makeover with design additions that add charm to your new bathroom. Place hand towels, candles, a shower curtain, and soaps around your sink and bath area.
Include some colorful rugs and natural elements like plants to filter the air.
If you hired a contractor, this is your chance to add your personal touch to your bathroom.
How to Remodel your Bathroom Without Major Issues
If you don't know how to remodel your bathroom then you want to leave it up to the professionals. You will still have complete control over your remodel but with the expert guidance of an experienced licensed contractor.
Contact us today to get an estimate for your new bathroom.
© 2016-2022 RoyaltyPlumbing.com
– All rights reserved. –
Information on this website may not be re-used without prior written consent from Royalty Plumbing.
Monday-Friday: 8am to 7pm
Saturday & Sunday: Emergencies
Colorado Licensed, Bonded, Insured
Master Plumber License # 180274