Royalty Plumbing Blog
Plumbing Articles from Aurora, CO
Behind the Wall, Types of Plumbing Pipe for Your Remodel Job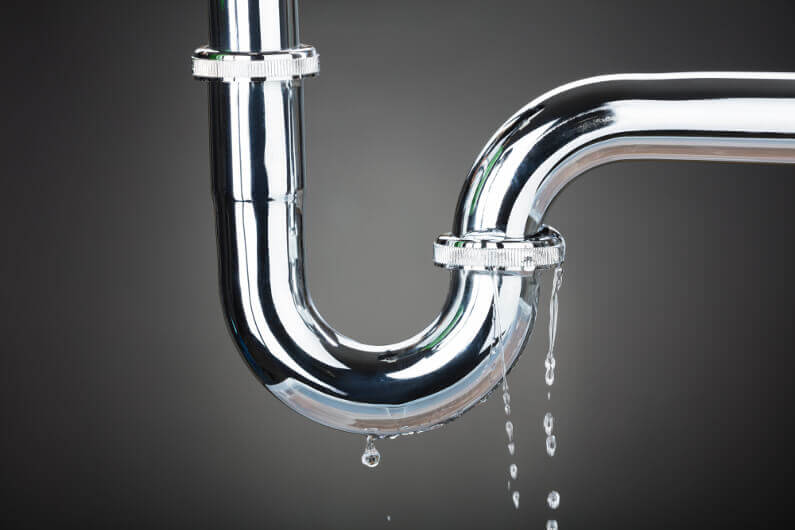 Like anything else, plumbing pipes can wear out over time. Eventually, you may find the need to replace them.
Alternatively, if you're planning on building a new home, you most likely want to know about the best pipe options for the job. Either way, it's helpful to understand the various types of plumbing pipe materials available.
To learn more about the various types of plumbing pipe that you can use behind the wall for your next plumbing remodel, keep reading.
Different Types of Plumbing Pipe
If you're upgrading or repairing an older home, you might consider replacing your pipes with like materials. However, that's not always the best solution.
Accordingly, it helps to know about various plumbing pipe options. Firstly, if you're older home has lead pipes, you need to get rid of the stuff – all of it.
Until World War II, lead was a popular choice for plumbing. However, the popularity of lead pipes quickly waned once the public learned about the material's toxic composition.
Unfortunately, some older homes still have lead pipes installed. If builders raised your home during this era, it's important to make sure to remove it all to ensure the safety and health of your family.
Decades later, copper pipe became popular in the late seventies. It works well for both hot and cold water. Furthermore, it's available in a range of thicknesses.
You can expect copper pipe to last for around five decades. Over time, however, it can become thin and develop small leaks.
Nevertheless, copper pipe is widely available. However, it's losing its status as the top choice for plumbing installation.
The installation of copper pipe is labor-intensive. Also, copper is considerably expensive compared to other alternatives.
Galvanized piping is another metal plumbing material. Manufacturers make it using steel and coat it in zinc to prevent corrosion.
However, galvanized piping is heavy. It's not that expensive, but it cost more than PVC.
Plastic Plumbing Materials to the Rescue
Also, galvanized piping is prone to blockages over time. Furthermore, it isn't easy to repair and work with the material.
One popular alternative for plumbing installation is PVC plumbing piping. PVC stands for polyvinyl chloride.
It's a durable form of plastic pipe material. However, it's best to utilize PVC plumbing piping for cold water supplies. As a result, you'll frequently see contractors use PVC pipe for drainage, pools, and water mains.
If you want to use a lightweight material for both hot and cold water, CPVC is a better option. CPVC stands for chlorinated polyvinyl chloride. Depending on its usage, the plumbing material can withstand temperatures of up to 180-degrees.
As in other fields, however, engineers are continually making advancements and plumbing. PEX pipe is one of those advancements.
PEX is an acronym for cross-linked polyethylene. It's one of the most durable plumbing pipe materials available today.
Resultantly, you'll find CPVC in many new construction homes. Typically, it will accompany radiant heating. Plumbers like CPVC because it's highly flexible and easy to install.
Making the Tough Choices: Choosing Pipe Materials
For years, plumbers have turned to copper as the material of choice. The lifespan of the material made it a highly attractive alternative.
Also, copper pipes don't hold bacteria. As a result, it's safe for drinking water.
Unfortunately, the cost of copper has risen sharply in relatively recent years. Today, you might pay close to $300 for 100 feet of copper pipe.
Also, there's growing concern over the methods used to mine copper. Conservationists worry that the continued mining of copper will cause harm to the environment.
PVC is also another favored plumbing solution. It lasts long and resists corrosion.
Furthermore, PVC is extremely light compared to copper. Its light weight makes it easy to work with and transport. Although PVC is of high quality, it's cheap.
However, PVC pipes may warp when exposed to excessive heat. Also, the fittings for PVC pipes are bulky and can prove tough to fit into tight spaces.
On the other hand, PEX pipe is easy to manipulate. It's a highly flexible and lightweight material. It's so easy to bend that you can fold it in half using your bare hands.
A nice result of this is that plumbers can roll up as much PEX plumbing piping as needed for a job and move it around easily. Furthermore, they can bend it into shapes that may prove problematic with other materials. Plumbers can also cut PEX pipe to any length imaginable.
PEX pipe costs a little more than PVC. On average, you might pay $30 for 100 feet of the material. Nevertheless, it costs considerably less than copper pipe.
However, PEX pipes do have one drawback. In some instances, they may leave a plastic taste and smell in the water supply. Eventually, however, this effect fades away.
Finding the Right Plumbing Pro for the Job
Regardless of the type of material that you choose, your plumbing system is only as good as the installer. Accordingly, you'll need to find an expert plumber to install your new pipes.
Ask people that you know for referrals to begin your search. As you speak with plumbers, ask potential job candidates how long they've worked in the field.
Also, ask contracting candidates for referrals from previous jobs. A reputable plumber can easily provide you with references of their past work.
It's also important to ask a plumber if they're familiar with performing the type of work you need. Once you narrow the field down to a handful of candidates, you can start comparing value and costs.
A Service Provider That You Can Trust
Now that you know about the various types of plumbing, you need an expert who will do the job right.
Royalty Plumbing has worked hard to build a positive relationship with Aurora, Colorado homeowners and businesses. We have served the area for more than two and a half decades. We are committed to building lifelong partnerships with our esteemed clients.
With Royalty Plumbing, you can look forward to excellent service and remarkably fair pricing. We're licensed, bonded and insured, and we'll do everything necessary to make sure that every client is satisfied with our work.
If you need new plumbing or have other service issues, feel free to contact a friendly Royalty Plumbing expert at (303) 731-4400 or connect with us online.
© 2016-2023 RoyaltyPlumbing.com
– All rights reserved. –
Information on this website may not be re-used without prior written consent from Royalty Plumbing.
Monday-Friday: 8am to 7pm
Saturday & Sunday: Emergencies
Colorado Licensed, Bonded, Insured
Master Plumber License # 180274